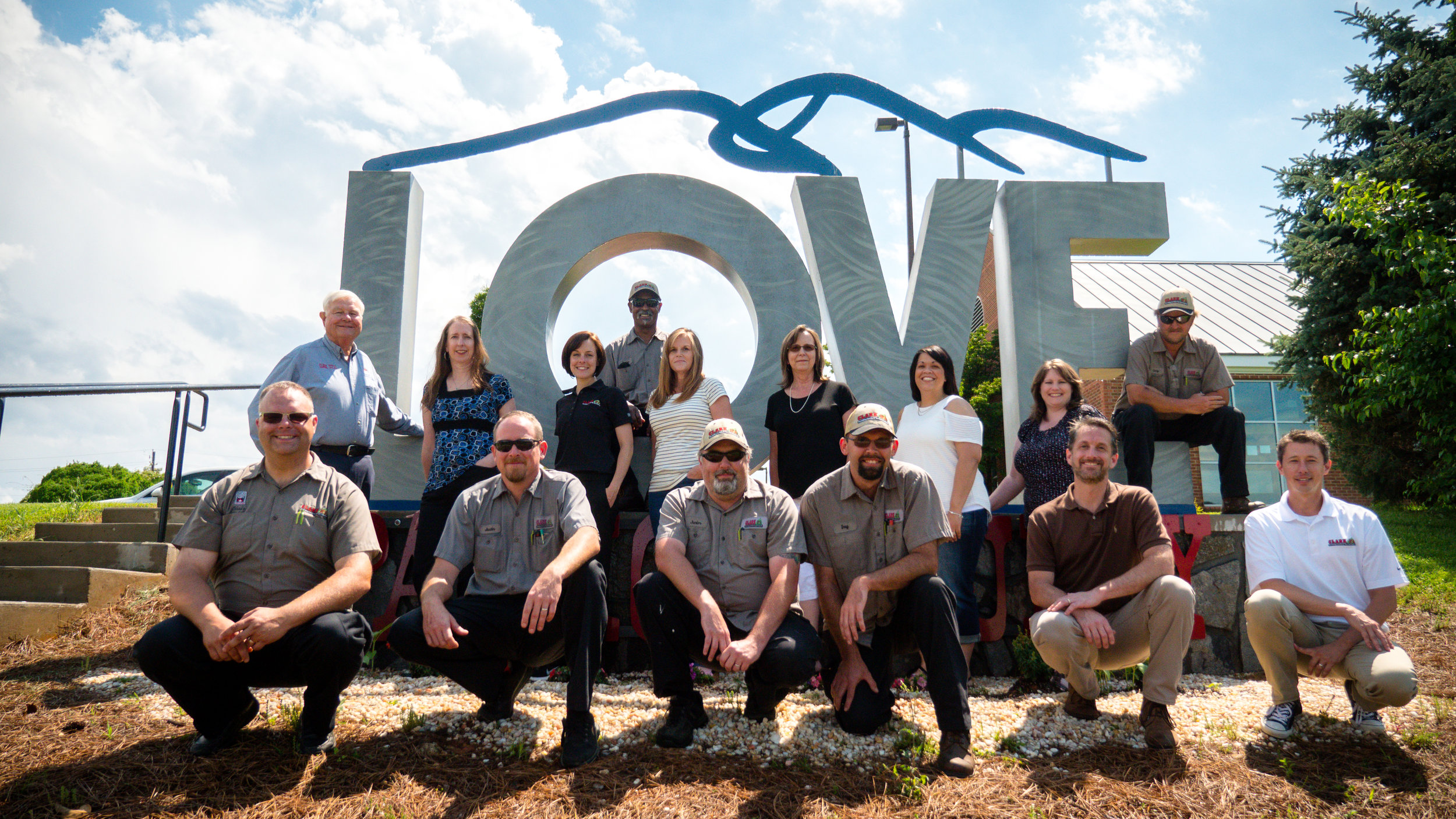 Clark Gas & Oil is dedicated to providing value-added service to our customers. We strive to provide our employees with the knowledge, skills, and equipment to provide (in addition to safe, courteous, prompt service) on site training for you, your family, or your employees.
Clark Gas & Oil provides a safe, drug and violent free workplace, and an environment where employees may challenge their personal and professional goals. Those who demonstrate these abilities as well as choose to give back to our communities by participating in civic organizations are rewarded.
We own and operate five Circle K stores located in Floyd, Stuart, Martinsville, Ridgeway and Hillsville and two E-Z Stop stores located in Hillsville and Wytheville. These Exxon branded sites are conveniently position across the southwestern part of Virginia. Please click here to find a store closest to you. We also have a well established dealer station network that provides attractive, safe, and inviting fueling facilities for the motoring public.
Living up to these commitments is the heart of our spirit and purpose.
To read how Clark Gas & Oil was created, check out the History of Clark Gas & Oil blog post.
STUART OFFICE |
685 Commerce Street
P.O. Box 31 Stuart, VA 24171
(276) 694-3772| Fax: (276) 694-4684
Located in downtown Stuart, VA, Clark Gas & Oil, Inc. had its early beginnings in 1928 from a partnership of three brothers, E. Lyle Clark, J. Myron Clark, and W. Blair Clark, Sr. They were commission agents for Standard Oil Company of New Jersey and sold the Esso brand of petroleum products. In the early years, Clark would deliver to homes and country stores throughout Patrick County. Lamp oil (kerosene) would be carried in the stores in five-gallon cans, poured into a kerosene tank, and dispensed through a hand pump into gallon cans. Esso gasoline was delivered to fuel the growing automobile population.
FLOYD OFFICE |
413 East Main Street
P.O. Box 233 Floyd, VA 24091
(540) 745-2323 | Fax: (540) 745-5665
The Floyd branch was established in 1980. We are conveniently located in the beautiful historic town of Floyd, which is part of the Crooked Road and next to the only Circle K located in VA. Feel free to drop by and visit our showroom and learn about all of our products and services.
HILLSVILLE OFFICE |
135 East Stuart Drive
P.O. Box 1055, Hillsville, VA 24343
(276) 728-3335 | Fax: (276) 728-0270
The Hillsville branch was established in 1983. We invite you to our outdoor showroom & hearth store to see the latest in fireplaces, gas logs, free standing propane, wood stoves, and accessories.